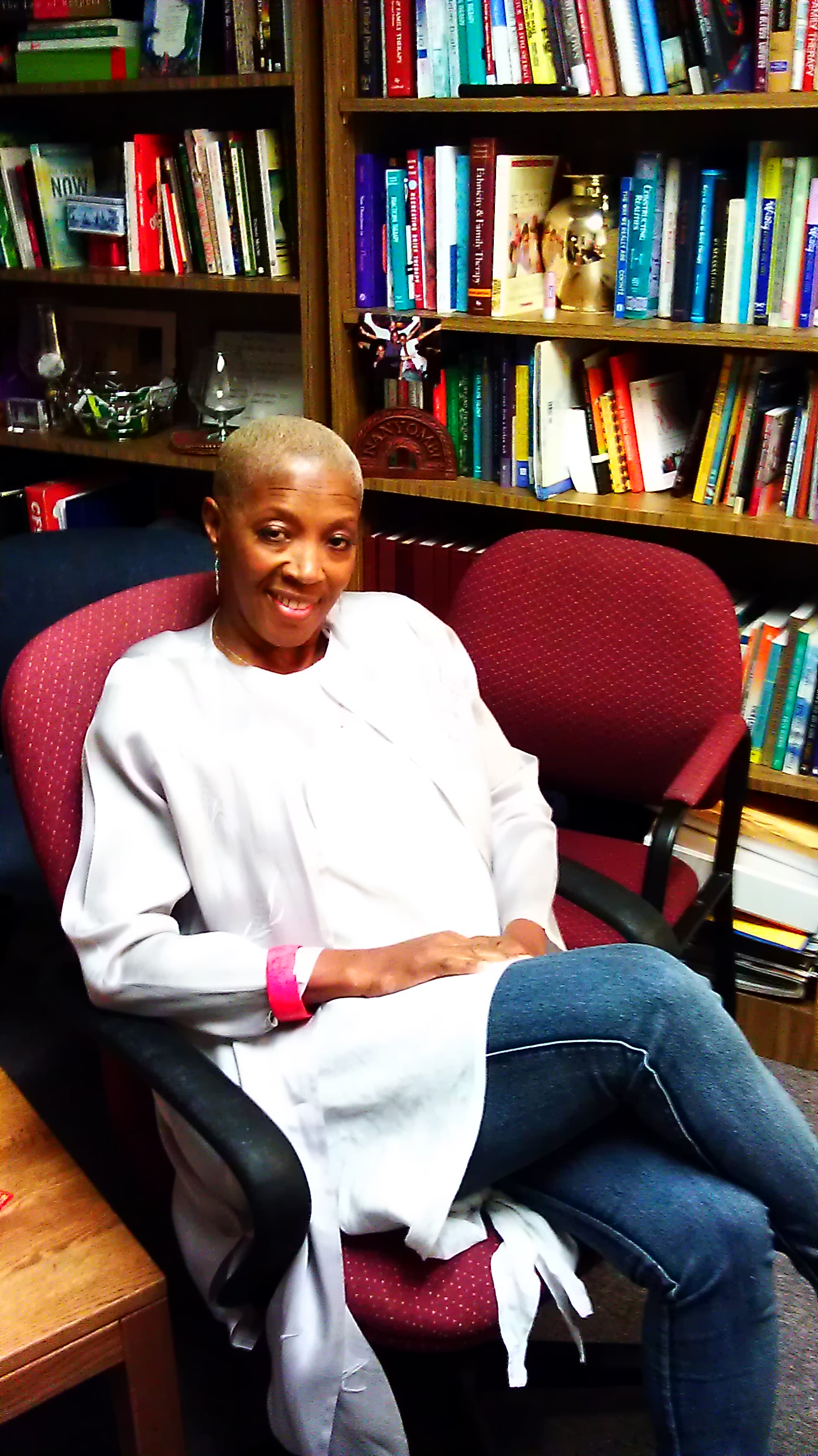 Dr. Debra is an international lecturer and TV personality whose past audiences have included Fortune 100 corporations, universities, faith-based organizations, schools, and personal development conferences. Email us here to inquire about booking her for your next event or show.
It's All About Relationships
Family therapy professor, therapist, and coach; diversity and multicultural coach; international lecturer; author; TV personality—Dr. Debra wears many hats, and as different as they all are, they each hang on the same rack– and that rack is relationships. "Everything," she argues, "is about relationships… it's just a matter of context." Nixon believes that relationships are the cornerstone for how we become who we are, and how we move in the world. She says, "Regardless of gender, age, ethnicity, education, occupation, or class, we are always making choices based on the people and things we are connected to. We are always interacting– relating –with someone or something either consciously or unconsciously."
Champion of Inclusion and Community
Besides her on-campus recognition as 2007 Co-Curricular Advisor of the Year, she has amassed the following local and national awards: 2007 Student Life Achievement Award; 2008 Success Magazine's Outstanding Broward County Leader; 2006 Who's Who in South Florida (education); 2006 Florida Association for Marriage and Family Therapist's Andres Nazario, Jr. Diversity Award; 2005 and 2007 African American Achievers Award in Education nominee; and 2007 In Focus Magazine's Quiet Storm Award nominee.
Topics Tailored To Your Specific Needs and Goals
Choose a topic and Dr. Harris will design a presentation unique to the needs of your organization.
Leadership
A provocative and inspiring workshop on the importance of leadership in embracing and inviting inclusion in the workplace. Dr. Debra provides poignant examples of prominent leaders' use of inclusion and the resulting success and/or failure. Powerful.
Communication
Language is perhaps the most important tool in creating a fine-tuned, well-functioning organization. Too often people underestimate the art and simplicity of open, honest interfacing. This workshop demonstrates the effective use of language, and challenges participants to use words to create a more inviting work environment.
Leveraging Different Strengths
Every person has a special gift to contribute to the growth and well-being of their organization; not all gifts are given the proper respect and not all gifts have been given due prominence and appreciation. She helps individuals assess and access specific gifts and helps leadership with talent placement and positioning for optimum productivity.
Team (Community) Building
At the end of the day, people want to feel valued; they want to feel accepted for who they are; they want to enjoy the work environment, which means that they don't have to pretend to be someone or something they are not. Dr. Harris can take the most diverse group and create a tight-knit community while maintaining the integrity of each individual's identity. Unity does not mean uniformity, but it is possible to create unity from diversity.
Additional Presentation Topics
Conflict Resolution, Anger Management, Managing Anxiety, and Personal and Professional Development
Dr. Harris is available for your corporate, educational, or private organization.
Book her for:
Television Appearances Facilitator– Workshops, Retreats Moderator– Round Table Keynote– Conventions, Banquets, Mediation Group Sessions, and much more.
Booking Contact: drdebra@howtolove.us