Here's a sneak peak at what you can expect from the pages of H2Love. If you are in a relationship of any kind and you want to be better within it at at it then you'll want your own copy of this ground-breaking book.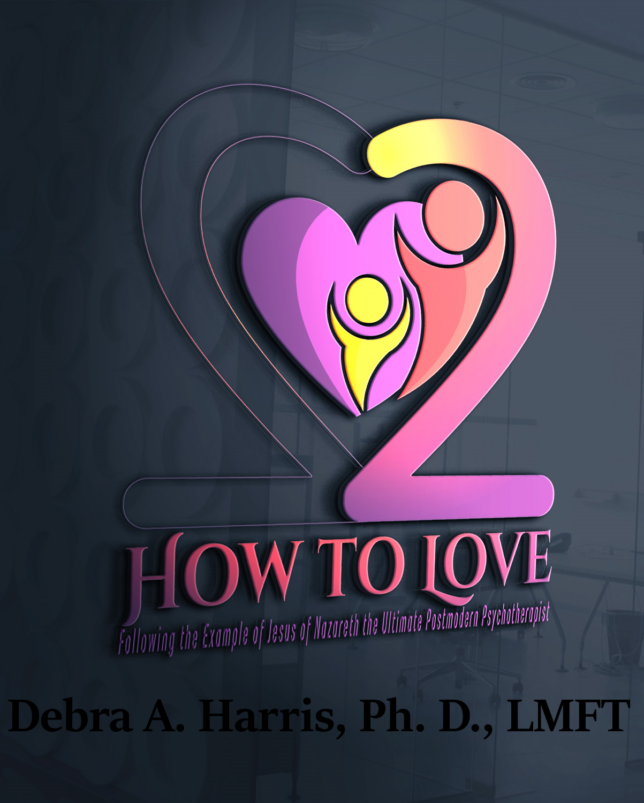 All about Jesus:
Jesus of Nazareth, the Ultimate Postmodern Psychotherapist
Nearly 20-years ago, I made the connection between Jesus' way and the
approach of the relational psychotherapist. What I had begun to see was
that the ideas and behaviors of the family therapist were similar to those of
Jesus. I believe, however, that when I began to work directly with clients
that I found myself feeling a connection that signaled something more than
what I had imagined. I began to experience clients' need to connect and
trust me. I was being invited to look inside myself to find what they were
looking for when they looked into my eyes. Often, I could see in their eyes
a glimmer of hope that I really could help them. I then began to "soften" or
feel some compassion that helped me to be the kind of therapist they
needed me to be. More accurately, it was the look in their eyes that invited
me to believe that I could help facilitate the change that they sought.
As I recollect my graduate training days, I also remember the young
20-something-year-old me going door-to-door "witnessing for Christ." I
seem to have had the gift of connecting with strangers that made it easy for
them to listen to me, and many times they accepted the invitation into the
Faith. Now, many years later, there I was sitting with clients doing
essentially the same thing—being available and invitational. During my
training as a therapist, I realized that Jesus is the Master Therapist. So, I
began writing about his Way—as master teacher and therapist–with those
that he encountered. The cases below are examples of Jesus' therapeutic
work. However, I will "interpret' Jesus' responses in the light of a relational
therapist, and I will compare his posture and behavior to that of a family
therapist. In the first case, Jesus' approach with his clients will be explained
from start to finish. In the final two examples, I explain Jesus' specific way
and summarize a few cases that represent specific therapeutic stances.
Jesus' therapeutic mission ("goal" if He were a therapist with a client)

The Spirit of the Lord is upon me, because he has anointed me to
proclaim good news to the poor. He has sent me to proclaim freedom
for the prisoners and recovery of sight for the blind, to set the
oppressed free (Holy Bible, NIV, Luke 4:18).

My interpretation through a relational therapeutic lens:
I have come to share the good news to those in spiritual need whose
hearts and relationships are broken, so that they are blinded and
enslaved by fear; I am here to show them how-to love (in other
words, how to radically accept others) and by my example set them
free.
My Note to you: If you are tired of failing in your relationship with your loved ones, friends, neighbors, or colleagues then order your copy of How-to-love. But first ask yourself, "Am I willing to follow-through with deliberate action?" If your answer is "Yes I am tired of doing poorly in my relationships and I am willing to take action to make them better" then order your copy of How-to-Love: Following the Example of Jesus of Nazareth, the Ultimate Postmodern Psychotherapist.